Sauerkraut and smelly cheese: Franco-German cliches die hard
---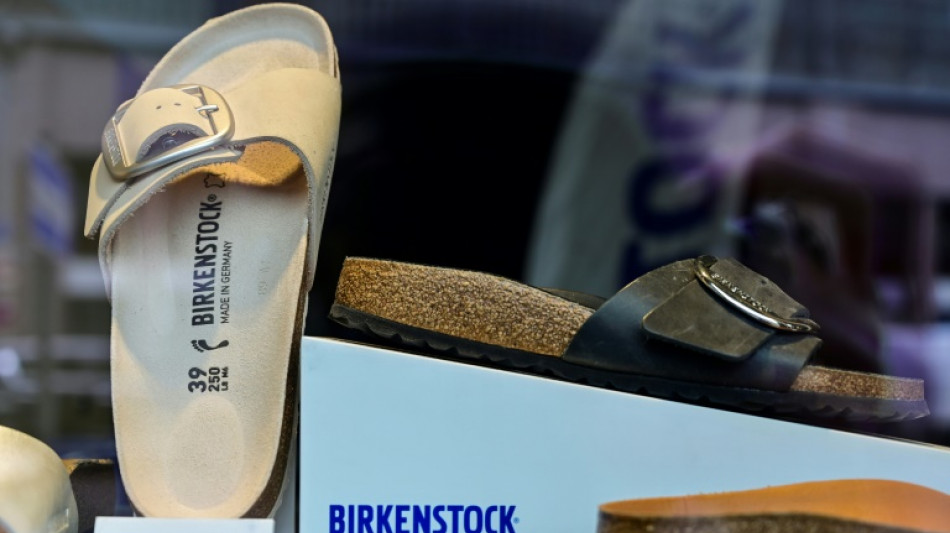 Sauerkraut and smelly cheese: Franco-German cliches die hard / Foto: © AFP
From baguettes to Birkenstocks, cliches on France and Germany are hard to scrub 60 years on from a post-war treaty establishing friendship between the two European giants after decades of rivalries and conflicts.
On the occasion of six decades marking the signing of the Elysee Treaty, Franco-German couples tell all on the -- sometimes irritating -- habits of their significant other.
- Culinary clash -
The French national obsession with the baguette -- recently elevated to UNESCO world heritage status -- can be hard for Germans to comprehend.
The omnipresence of the elongated bread at mealtimes is a source of consternation for Verena von Derschau, born in Germany and married to a Frenchman.
"It doesn't even get eaten! It just ends up as crumbs by the plate," she says.
By contrast, pungent cheese and other sources of French gastronomic pride can lead to a certain hauteur vis-a-vis other cuisines, with fingers pointed notably at Germany's love of potatoes and cabbage.
Francois Dumas, a Parisian who lives with his German partner, winces at the idea of some Teutonic preparations such as Maultaschen, a meat-filled dumpling usually served with broth.
"I give up there!" he says.
- Comfortable shoes -
While Birkenstocks now belong to the same stable of luxury brands as Louis Vuitton, the cork-soled sandals -- on occasion sported with socks -- remain emblematic of the German love of practical clothing.
"Germans dress like sacks, always comfort first," says Roland, a Frenchman in a bi-national couple for years.
Meanwhile, in France it is children who suffer discomfort in the country's strict school system. "I feel sorry for them, they have such long days," in contrast to the German pupils who often have the afternoon free, Julika Herzog says.
When the family is on holiday in Germany, it is her husband's turn to complain. "There's nowhere you can pay with card," Francois Dumas says.
"And the trains are always late," he says, the opposite of the German efficiency many expect.
- Bells and bunnies -
Festivals reveal yet more differences. The relative absence of the Easter Bunny in France was a surprise to Verena von Derschau. Instead, "they have bells", she says, puzzled by the images of a winged bell bringing goodies to children during the spring holiday.
Christmas follows a different rhythm on either side of the border, too, with the French dressing up their trees early in December, while many Germans wait until Christmas Eve.
Germans also lean towards a more sober tree decoration, says Verena von Derschau, who has banned blinking fairy lights in her household.
(V.Korablyov--DTZ)