Around 20 treated after new safety scare in Mexico metro
---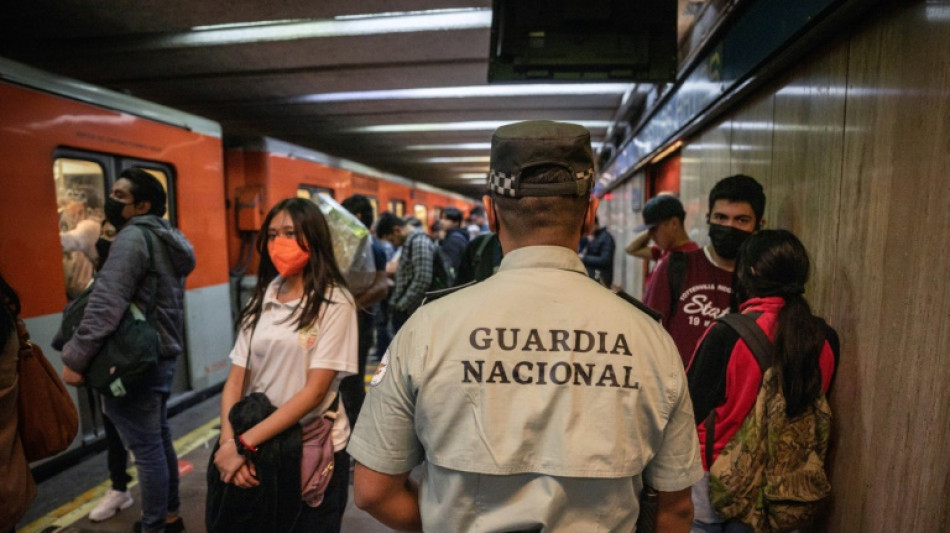 Around 20 treated after new safety scare in Mexico metro / Foto: © AFP
Deutsche Tageszeitung
Another safety scare hit the Mexico City metro on Monday, when around 20 people were treated for smoke inhalation following a short circuit, officials said.
The incident came around two weeks after two trains collided in a tunnel, killing one person, injuring dozens and prompting the deployment of the National Guard in the subway.
Monday's short circuit caused "a very significant amount of smoke," but the incipient fire was quickly extinguished, metro system director Guillermo Calderon said.
None of the roughly 20 people treated for smoke inhalation were in a serious condition, officials said.
A series of incidents have been reported in the metro in recent weeks, shaking public confidence in a transport system used by millions of people in the congested megacity.
The January 7 crash, in which an 18-year-old student died, was the most serious accident since a section of elevated track collapsed in May 2021, killing 26 people and injuring dozens.
Mexico City Mayor Claudia Sheinbaum, seen as a leading candidate to replace President Andres Manuel Lopez Obrador next year, has rejected her critics' claims that the incidents are the result of budget cuts.
(A.Nikiforov--DTZ)