Lula government cleans up security after riots
---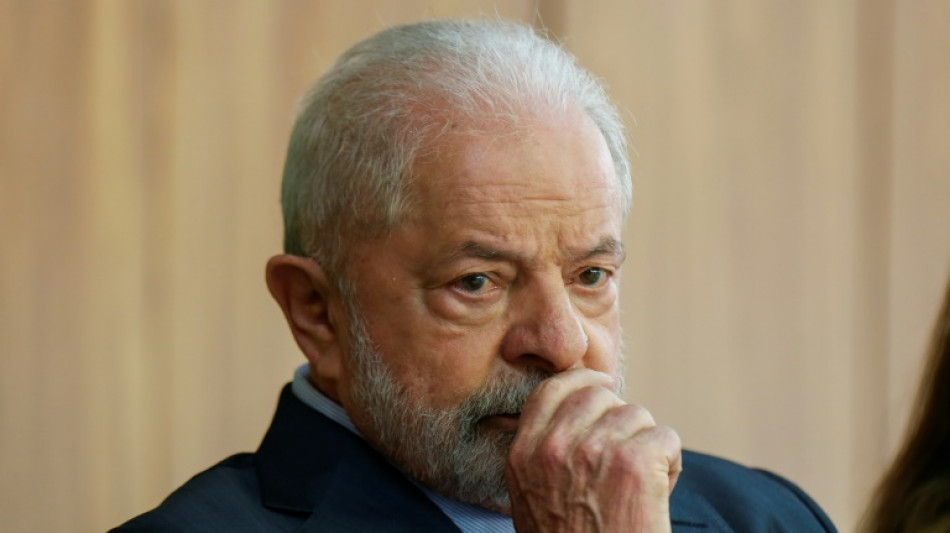 Lula government cleans up security after riots / Foto: © AFP
Deutsche Tageszeitung
The government of Brazilian President Luiz Inacio Lula da Silva has fired 13 more soldiers from his security detail as it tightens protection following violent anti-government riots on January 8.
A notice in the official gazette Wednesday said the 13 troops were dismissed from the institutional security office attached to the presidency.
On Tuesday, it was announced another 40 soldiers had been removed from the presidential detail at Alvorada palace, where Brazil's presidents live.
Just days after the attack on the presidential palace, Supreme Court and Congress by backers of far-right ex-president Jair Bolsonaro, Lula said the rioters likely had inside help and hinted at involvement of the security forces.
He ordered a thorough staffing review, saying he was "convinced that the door of the Planalto (presidential) palace was opened for people to enter because there are no broken doors."
Leftist Lula, 77, beat Bolsonaro by a razor-thin margin in October elections that followed a vitriolic and divisive campaign.
As he marked a week in office, thousands broke into the seats of power on January 8, smashing furniture, damaging priceless works of art and leaving behind graffiti messages calling for a military coup against Lula.
The president said last week that any "radical bolsonarista" still in government would be dealt with, and cited media reports of alleged threats made by staffers inherited from the previous administration.
"How can I have a person outside my office who might shoot me?" asked Lula.
Bolsonaro, who left Brazil two days before Lula's inauguration and is in the United States, is being investigated on suspicion of instigating the uprising.
He has denied any involvement.
Some 1,400 alleged rioters remained in custody Wednesday as investigations continue to try and track down the masterminds and financiers of the January 8 revolt.
So far, 39 people have been officially charged.
Anderson Torres, a former Bolsonaro justice minister who was in charge of Brasilia security but abroad when the riots happened, has been arrested on suspicion of collusion.
Like his former boss, Torres has denied any link to the revolt. He appeared before investigators for a first deposition on Wednesday, and opted to remain silent according to the G1 news portal.
(I.Beryonev--DTZ)