Jones vows to make Wallabies super-fit and more aggressive
---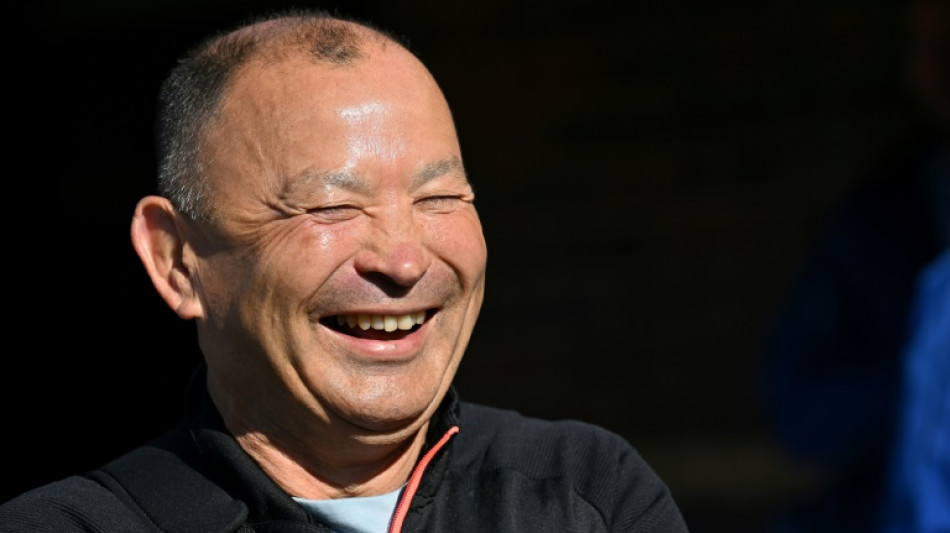 Jones vows to make Wallabies super-fit and more aggressive / Foto: © AFP
Deutsche Tageszeitung
Incoming Wallabies boss Eddie Jones has vowed to make the team super-fit leading into the World Cup this year while reverting to a more attacking style of rugby.
The former England coach was sensationally handed a five-year contract by Australia this week when Dave Rennie was sacked.
It will be the veteran's second stint in charge after his 2001-2005 spell during which he took the Wallabies to the 2003 World Cup final, where they lost on home soil to England, thanks to a last-minute drop-goal from Jonny Wilkinson.
The 62-year-old is due to officially start on January 29 on a deal that will take him through to the 2027 World Cup in Australia and he said there was unfinished business.
"To be honest, I never really thought about getting the opportunity to coach Australia again. The first time in 2005, that was a difficult time," Jones, who was axed by England in December, told reporters late Tuesday.
"You're coaching your country and it gets taken away from you, but you move on and just get on with it, then re-focus on what you're doing.
"It's been 18 years since I've coached Australia and, in that time, I've coached South Africa, Japan and England. I've won a World Cup final, lost a World Cup final, and now I get a chance to coach my own country so it's quite humbling," he added.
New Zealander Rennie, who took over from Michael Cheika at the end of 2019, was fired after only five wins from 14 Tests last year.
Jones, a renowned hard taskmaster, said he was determined to turn things around, with clear ideas on where his side can improve.
"This (Australia) team is not too far away. Dave Rennie has done a great job under difficult circumstances, as they were probably affected more by Covid than most countries," he said.
"We'll need to find a point of difference. That might be going back to that more aggressive, attacking Australian style of rugby, with a more aggressive defence. Really playing like a traditional Australian side did.
"We want to get super fit," he added. "There are parts of the modern game where you have to play the way it is now, but there are other parts where you can go back to tradition.
"Australia were traditionally flat at the line, numbers at the line, asking questions of the opposition, and making good decisions. That's what we want to do."
While the Wallabies is Jones' main focus, he will be back at Twickenham in May to lead the Barbarians against a World XV, a task he is savouring.
"I can't wait to coach the Barbarians again this year -- I had that commitment written into my new contract. It'll be a great challenge," he said.
Jones previously coached the Barbarians in a 33-31 defeat by Fiji in 2019.
(L.Møller--DTZ)